In December of 2021, Xbox 360 game servers for Halo games will be turned off. This means that the online services for the Xbox 360 versions of the following games will be affected:
Halo: Reach
Halo 4
Halo 3
Halo 3: ODST
Halo: Combat Evolved Anniversary
Spartan Assault
Halo Wars
Any versions of the above games within Halo: The Master Chief Collection will not be impacted.
See the below chart for a full breakdown of which services will be impacted for each game. Items with a green checkmark indicate full functionality will still be available. Items with a red "X" are features that will no longer work after the Xbox 360 game servers for Halo games are turned off.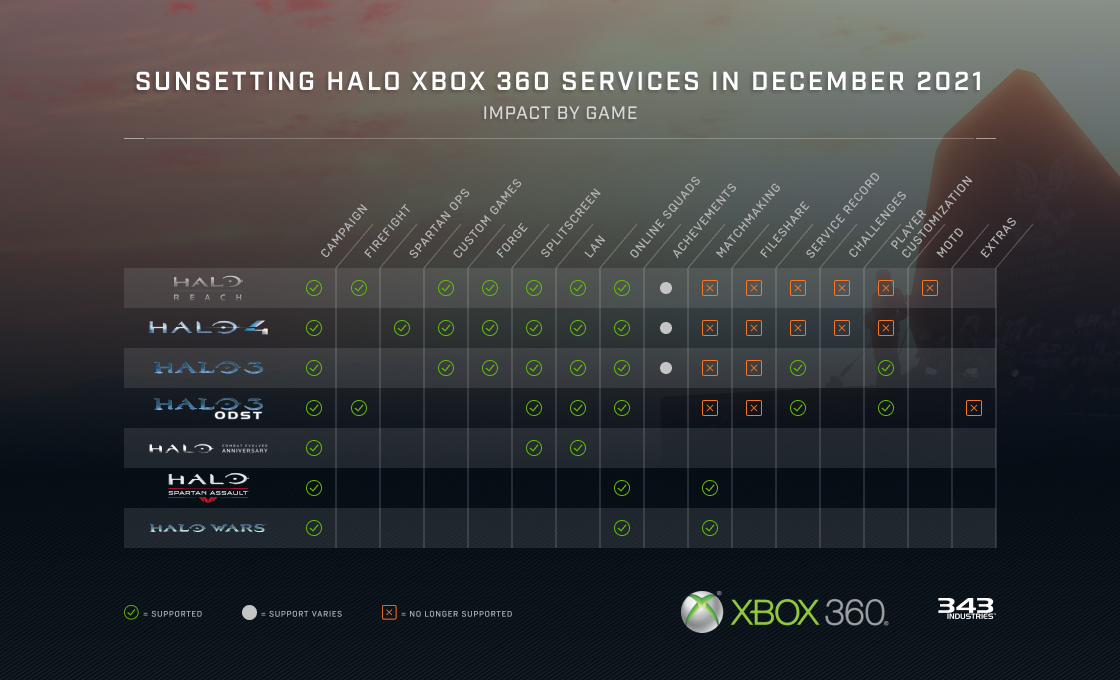 For a complete explanation of why this is happening, please read this blog post on Halo Waypoint.